Choosing Muirsis Faucets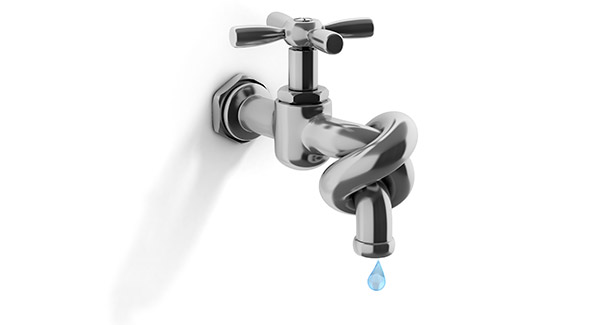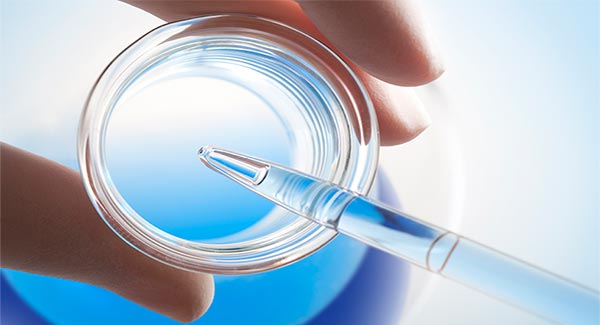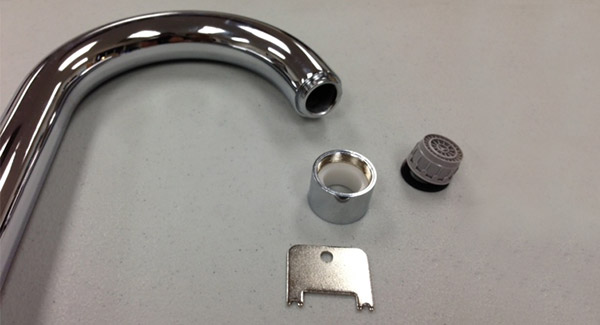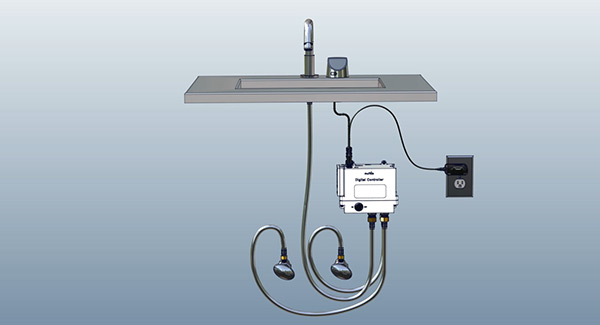 Resolving Faucet Deficiencies
Hand washing is the single most important step in preventing healthcare associated infections. But most of the electronic faucets, foot-pedal operated faucets and manual faucets currently used in the healthcare industry have a lot of deficiencies.
These deficiencies are:
Airborne bacteria
Stagnant water in the faucet spout and mixing valve
High bacteria build up in the faucet system
Check valves and mixing valves installed outside the faucet system
Time consuming installation and maintenance
Water splashing if the aerator is removed from the faucet spout
Low water flow
Fixed water temperature and water flow
Manual temperature and water flow controls
Water scalding
Inconvenient to use
Muirsis believes we have solutions for these deficiencies. The Muirsis Zero-Touch™ faucet system can help facilities overcome faucet shortcomings to create a safer environment for everyone.
Reducing Bacteria Build Up
In March of 2011, Johns Hopkins released a research paper titled "Electronic Faucets Unsafe for Use in High-Risk Patient Hospital Settings: Study Shows Automatic Faucets Carry High Levels of Bacteria"
According to this study, there are three main reasons why electronic faucets can cause bacterial build up.
Low water flow – Traditional electronic faucets dispense water at a low flow rate. Johns Hopkins used an electronic faucet with a water flow rate of 0.5GPM to compare with a manual faucet with a water flow rate of 2.2GPM for their study. The lack of water velocity in the electronic faucet was not able to flush out the bacteria. Muirsis faucets have water flow rates ranging from 0.2GPM to 1.5GPM.
Ideal water temperature for bacteria growth – The legionella bacteria thrives at approximately 77°F to 114°F. Traditional electronic faucet's water temperature is usually fixed at 95°F. Muirsis faucets have water temperatures ranging from full cold water to 120°F. The available water temperatures depend on the water system provided by the facility. The Muirsis built-in anti-scalding safety device limits the water temperature to a maximum of 120°F.
Additional components added in the electronic faucet – Electronic faucets contain more space and parts to harbor bacteria. The solution is to change the material used in the electronic faucet and reduce the bio film material used in the electronic faucet.
Automatic Smart Water Flush Mode – The Muirsis faucets have a built-in Automatic Smart Water Flush Mode to prevent bacteria build up. This mode can automatically flush out water after the faucet has been idle for a certain period of time.  The default setting is full cold water flow for 10 seconds after six hours of faucet idle time.
Anti-Splash Design
The Muirsis faucet uses a Neoperl laminar device with a vandal proof housing. The laminar device can prevent air-borne bacteria, but does not deal with the problem of stagnant water. For this reason, some hospitals remove the laminar device completely. When the laminar device is removed, water splashing becomes an issue. In order to reduce the water splashing, Muirsis has developed an anti-splash adapter. The Muirsis control box also has a built-in flow regulator to help prevent water splashing.
Please visit the Videos section to view the following videos.
Easy Installation and Maintenance
Installation – Depending on the type of electronic faucet installed in the healthcare industry, at least one of the following items may need to be added outside of the control box or faucet: check valves, mixing valves and anti-scalding safety devices. Adding numerous connections to the faucet installation will create more points where a water leak can occur.
The Muirsis Zero-Touch™ faucet system utilizes a control box that contains built in check valves, mixing valve, strainers, flow regulator and anti-scalding safety device. With all the parts included in one central module, the water leak points are reduced. This also limits the space for possible bacteria build up. The reduction of parts also simplifies the overall installation process.
Maintenance – Because some faucets require extra parts and additional water connections during the installation process, maintenance becomes difficult and time consuming. There are some all-in-one faucets available to the healthcare industry. This type of faucet also presents some problems. Replacing the batteries requires you to disassemble the whole faucet. This type of faucet also miniaturizes the solenoid valve, mixing valve, IC control board and sensors to fit them into the confined space. The miniaturized parts are easier to break and limits there functionality. If one single part goes bad, the whole faucet will need to be replaced.
The Muirsis system is modular. The system consists of three main modules: faucet, sensor control, and control box containing a mixing valve, solenoid valve and IC control board. The control box features external battery boxes, making battery replacement a snap. Replacing one of the modules is almost as easy as plug and play.